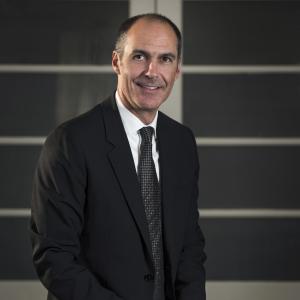 Principal & Broker, Fredericton
Mark is a principal of Partners Global and is based in Fredericton, New Brunswick. He specializes in providing both landlord and tenant advisory services to his clients throughout New Brunswick. He also has successfully represented buyers and sellers of commercial properties.
With Partners Global's reach he is also able to provide these services throughout Canada and beyond. Mark has been working for eighteen years in the commercial real estate industry, most recently as a founding partner of JAMESMARK Commercial Realty Ltd. – an independent commercial real estate brokerage.
Mark has experience in negotiating on behalf of both landlords and tenants predominantly in the office and industrial sectors. He has successfully worked with clients on new leases, renewals, expansions and sublets. Mark has additional direct sales experience in high-end condominium sales as well as real estate consulting, marketing and property management.
Education
Mount Allison University, Bachelor of Commerce (Marketing)
Experience
Partners Global Corporate Real Estate Inc. (2011 - present)
JAMESMARK Commercial Realty (2008 - 2011)
Greenarm Management Ltd. (1993 - 2008)
Xerox Canada Inc. (1989 - 1993)
Affiliation
New Brunswick Real Estate Association
Fredericton Community Foundation - Board Member
Downtown Fredericton Inc. - Past Board President
Fredericton District Soccer - Coach
Less